Meet Christopher Spring, a 2 time bobsleigh Olympian, world cup finalist, 3 time Canadian National Champion and North American Cup Champion. His deep roots in the community include working with the YES Program, Special Olympics Calgary, and Youth Hockey to name a few. Christopher grew up in Australia and now resides and trains in Calgary. We were thrilled to get the chance to get to know Chris and hear about his experience at the 2014 Winter Olympics.
Can you tell us a bit more about you and where you are from?
I grew up on the east coast of Australia and spent my youth chasing waves and building sandcastles at the beach. I played many sports growing up and I definitely attribute my success to trying new sports and being open to new challenges. In 2006 I moved to canada on a 1 year work visa. I fell in love with the place and I'm still here enjoying it.
Are there other organizations that you are you currently involved with or passionate about?
I am an athlete ambassador for the powered by chocolate milk program which is an organization that helps promote a healthy lifestyle and believes that no matter what your age or athletic ability, chocolate milk can help you recover from physical activity.
How did you get started with bobsleigh ?
I went and watched my first bobsleigh race and after it was done I said to myself, "I can do that".
What was a memorable moment from your time at the 2014 Winter Olympics?
The opening ceremony was absolutely amazing but what really made me smile was the sportsmanship that was on display during my competition. Everyone was very positive and encouraging no matter what country you competed for. That's always special to see.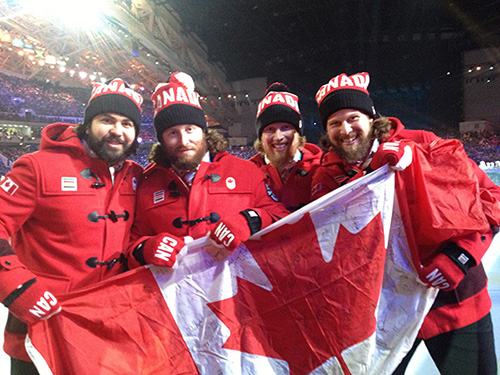 What is your advice for those who are interested in getting into the sport?
Don't get discouraged. This is a tough sport and it takes years to become great at it. So if it doesn't happen straight away, don't give up.
Are there any other sports / hobbies or past times that keep you busy?
I love playing guitar and singing along. Although I admit I am a terrible singer. I also love the mountains. Hiking, skiing etc. That makes me happy.
Have you ever had an " Aha" moment and or if you had a greatest achievement what would it be?
My greatest achievement would be coming back from a near life ending bobsleigh crash and in my 3rd race back, we won a world cup bronze medal. That was really special and it felt like we won gold that day.
What is the craziest thing you have done / professional or personally?
I am afraid of heights yet people think it's funny to buy me Bungy jumping presents. I've Bungy jumped twice now and it hasn't gotten easier.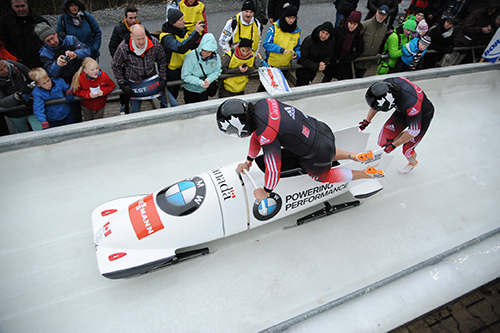 Where do you seek / find inspiration?
I find inspiration and calmness in the mountains or by the ocean. When I'm immersed in nature it really motivates me to be a better person and athlete.

So whats next for Chris? is there something you are currently looking forward or that you are excited about?
I will continue to bobsleigh for at least 4 more years. Right now I'm in whistler driving tourists down the bobsleigh track and it's the best job in the world. To see the excitement on their faces, the joy and the raw emotion that bobsleigh brings reminds me of how grateful I am to be in this position in my life.
Whats are your top picks and must have on your iPod right now?
I'm a huge Xavier Rudd fan so anything from him. Also some puestos del sol mixes from a DJ named Lucas Mata.
Whats your favourite place you have traveled to? Or that you would go if you could go anywhere?
I would love to go to Machu Picchu. There's so much history and beauty.
Any parting advice, quotes or personal mantra?
Smile and enjoy, it really is that simple.
What is your favourite Tutti Frutti Flavour?
Chocolate Covered Strawberries
Where can we learn more about you?
Web Site: www.bobsteamspring.com
Twitter: @bobteamspring